We welcomed the A Litter on December 24, 2021!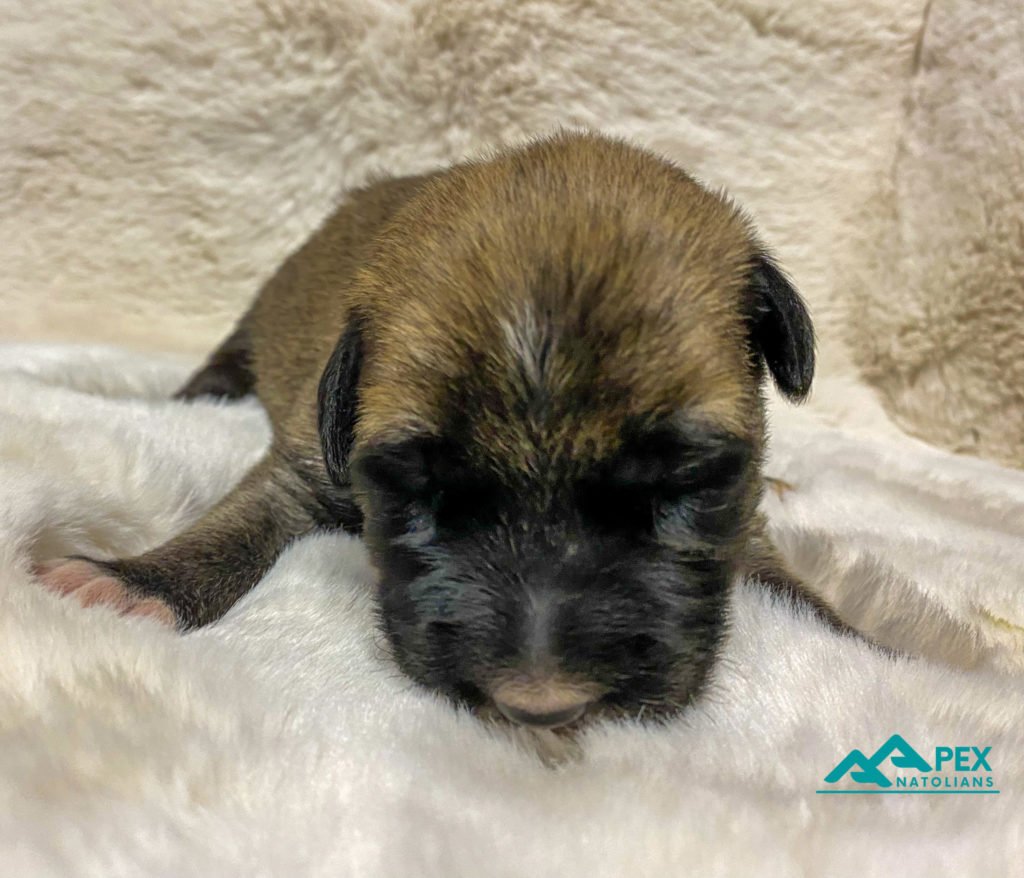 Apex 1 - Green Collar Female
  The first female is the largest of the litter.
She is a traditional fawn with minimal white markings.
Green is dedicated to being on-duty with her stock and property! She is looking for a working LGD home with people who will encourage her to be the best worker bee she can be.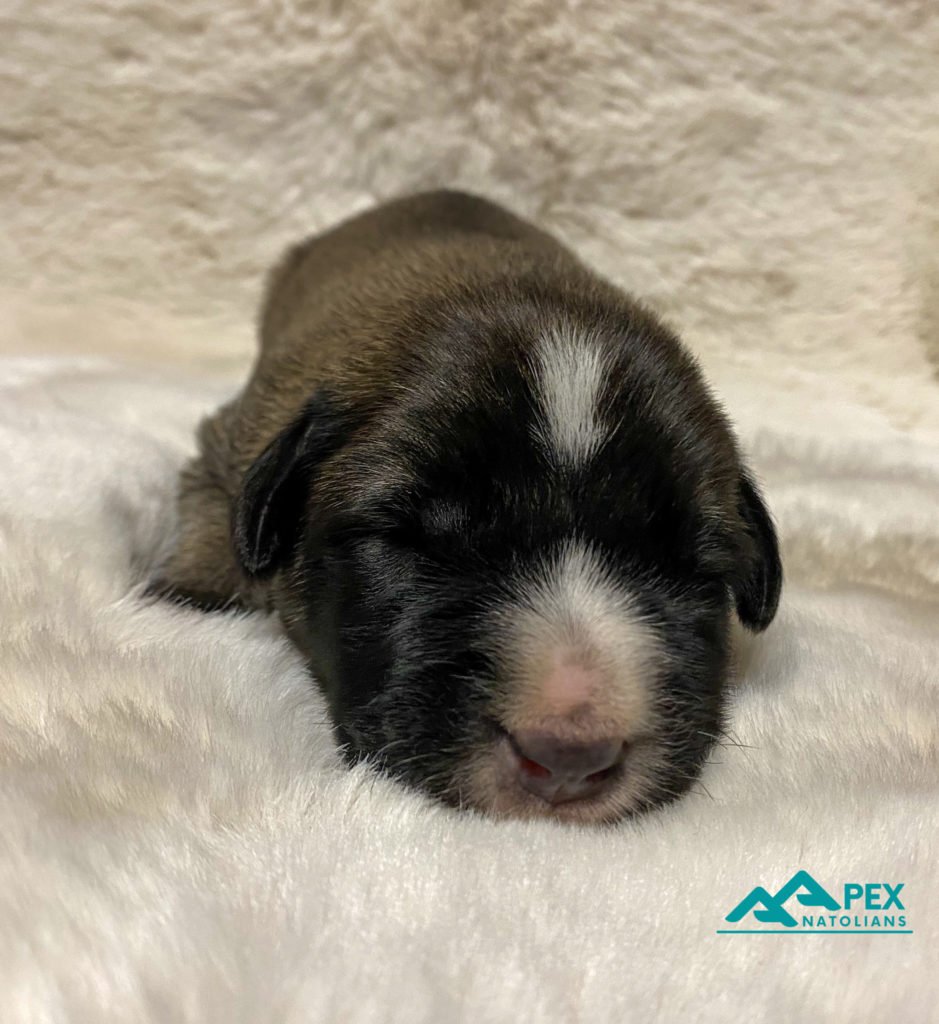 Apex 2 - Pink Collar Female
 The second female looks the most like Severine as a pup.
She is a traditional fawn with white markings.
Pink is very much in love with people, which is great since she's going to a home where she will be given a job of helping people!

Going to Pennsylvania.
Apex 3 - Blue Collar Male
 The only male, the third pup, is flashy!
He is a dutch marked pup taking after his granddam.
Blue is a rough coat pup with a lot of personality and will be looking for a family with livestock and interested in his show potential.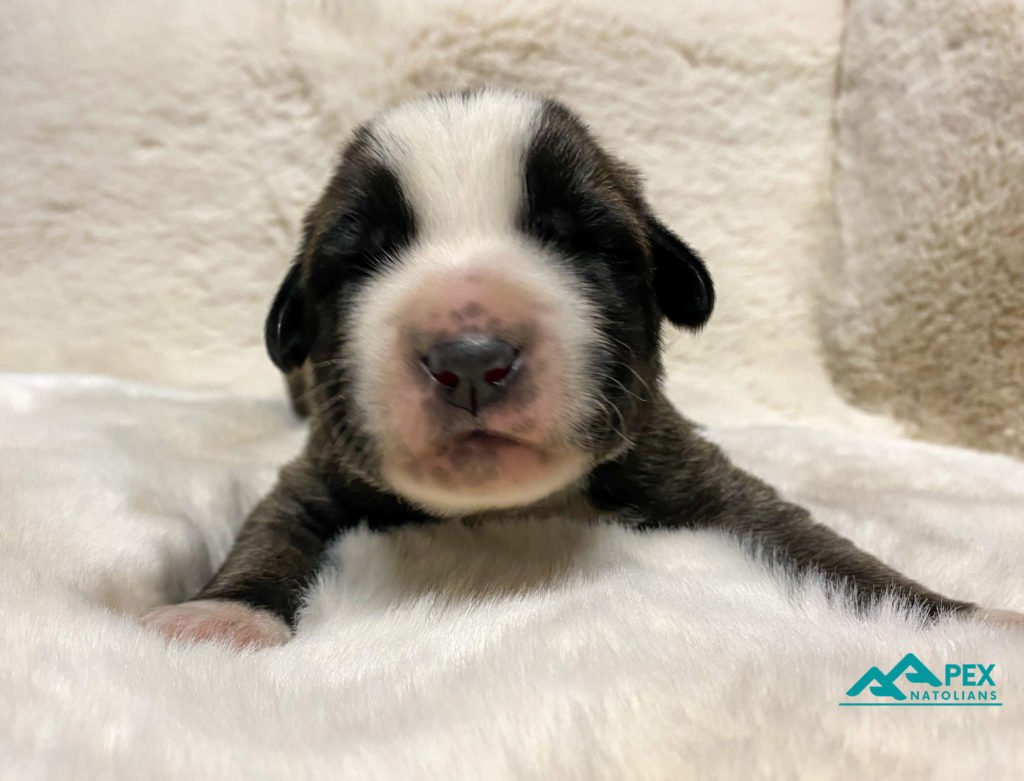 Apex 4 - Purple Collar Female
 The last pup of the A litter is another female!
She is a dutch marked pup taking after her granddam.
Purple is joining the Apex Pack! Her calm demeanor and love of all critters in and outside makes her a prospect worth further evaluation.
  Please have a look at our PUPPIES and FAQ pages for more information on how we work here at Apex Anatolians. If you like what you read, please fill out an Application and we will follow up with you to discuss what you're looking for and if our program is a good fit for you!