There are many reputable breeders of Anatolian Shepherd dogs in the US and beyond. We support and work with other breeders who perform temperament and health testing on all their breeding dogs, and we always encourage those who don't currently test their dogs that it's never too late to start! At Apex, we believe in cooperation, not competition, to conserve the Anatolian Shepherd as the ultimate Shepherd's Dog. This means honoring the origins of the ASD breed, from type to temperament, while focusing on producing a dog that is an asset to his Shepherd, wherever the dog is needed.
What sets us apart is our puppy placement protocol and our lifetime puppy support for both working LGD homes and Family/Companion homes. We match the puppy to their best fit home, and we support them in that home, for life.
Here at Apex Anatolians, our priority is placing the right puppy with the right family (human and animal). We utilize puppy curriculum and evaluations to build up and assess our puppies. Then we take great care in honoring each puppy by listening to their behavioral cues and preferences to give them their ideal home match. This benefits not only our puppies, but you, our client!

When you take your Apex puppy home, you're not alone! After over a decade with these dogs, we have probably come across each and every hurdle you and your pup can encounter. We will always work to support you and your puppy with experience and science based advice from trusted sources. It's superior to any Facebook group or Google search, we promise!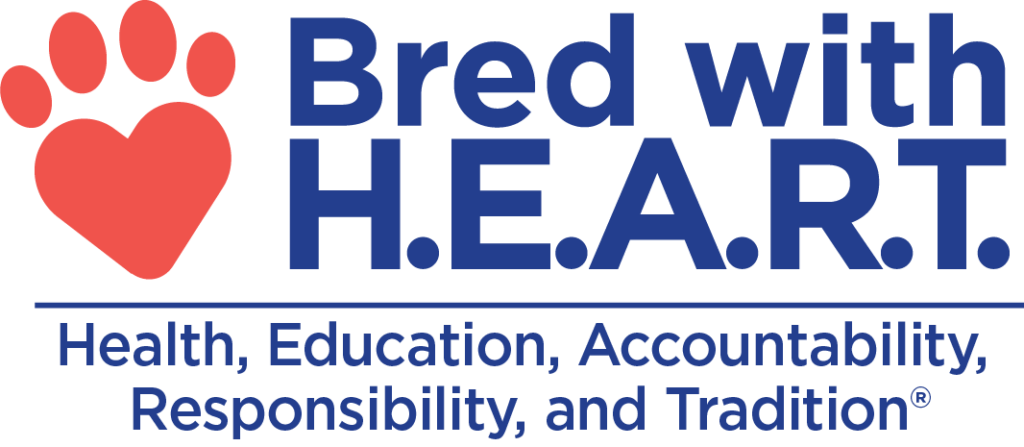 We proudly participate in the AKC Bred with HEART program! This means we prioritize our dogs' health, participate in continuing education requirements, and more to prove our dedication to the Anatolian Shepherd breed.
Our records, curriculum and puppy evaluation system comes from the Empowered Badass Breeder program.
We are an "Excellent" rated breeder with GoodDog.com, due to our health testing of our parent dogs, curriculum our puppies are raised with, and our support for our clients and pups.

We complete all CHIC required health testing of every breeding dog in our kennel. This means a minimum of OFA Hips and OFA Elbows certifications are completed after age 2. 
We are Scam Free Certified through Tell Tail. This company runs a background check on breeders to verify their identity and contacts puppy references. 
Apex Anatolians is located outside Missoula, Montana.
We utilize a pack of Anatolian Shepherds to protect our livestock, poultry, family and property from all local apex predators. From grizzly and black bears, mountain lions and wolves, to humans with poor judgement, our dogs are an integral piece to our sense of security we feel as a family here at home.
We breed our Anatolians with the goal of producing physically and mentally healthy dogs who enhance the lives of their humans and live every day with purpose.
Our Anatolian Shepherds are not vicious or aggressive dogs as you may read across the internet. They are large dogs driven to deter any threat away from their territory and charges. Our guardian dogs make our livestock an inopportune meal to a predator. The dogs' primary function is to communicate to nearby predators that the dogs are claiming this territory, and any trespassers will be addressed with force. They do this by marking (urinating around territory boundaries like fence lines) and barking (there are multiple types of barking, one is announcing presence). Similarly, our dogs growl and bark when strange humans approach our pens. This is their way of communicating "Stay out of my area, or else." Our dogs do not attack or bite people, and they very rarely have to engage with predators. Most of the time, they are deterrent enough to prevent conflict.
The Canine Health Information Center and Anatolian Shepherd Dog Club of America recommend both hip dysplasia and elbow dysplasia screening in the Anatolian Shepherd breed. Each of our breeding dogs has a profile page here under the "Dogs" menu. As each dog matures, their health testing results are posted to their page, along with a link to the public OFA page listing their scores for your verification. We take health seriously here, and want to encourage all prospective buyers of any dog to explore the OFA database anytime they consider a dog/pup. See the proof yourself that any breeder you consider is health testing their dogs!
The Anatolian Shepherd breed is loyal, independent, and strong (physical and will). Anatolians make great family and herd members under the right conditions. They require consistency and mutual respect from their humans as well as a purpose. This can be living with and protecting livestock, humans, or even as general farm/property dogs covering an entire zone and every resident within. Where these dogs originate in the nomadic camps and villages of Turkey, there was no single job that held higher importance for these dogs. What they care about is that they have a purpose in life, understand what is expected of them, and have the resources and support to fulfill that purpose every day.
The correct way to train and utilize your Anatolian Shepherd will vary based on your priorities, needs, and goals for your life. The way we match a puppy to our wait list homes is by taking each application and comparing it to each of our puppies' evaluations for temperament, livestock/home protection drive, and preferences as they grow and develop under our care. Our goal is to match each pup to their ideal home where they can thrive and contribute to their family. Some more specialized homes or family goals may have to wait longer for the right puppy to be born, but we will never send home a pup who isn't a perfect fit for our clients!