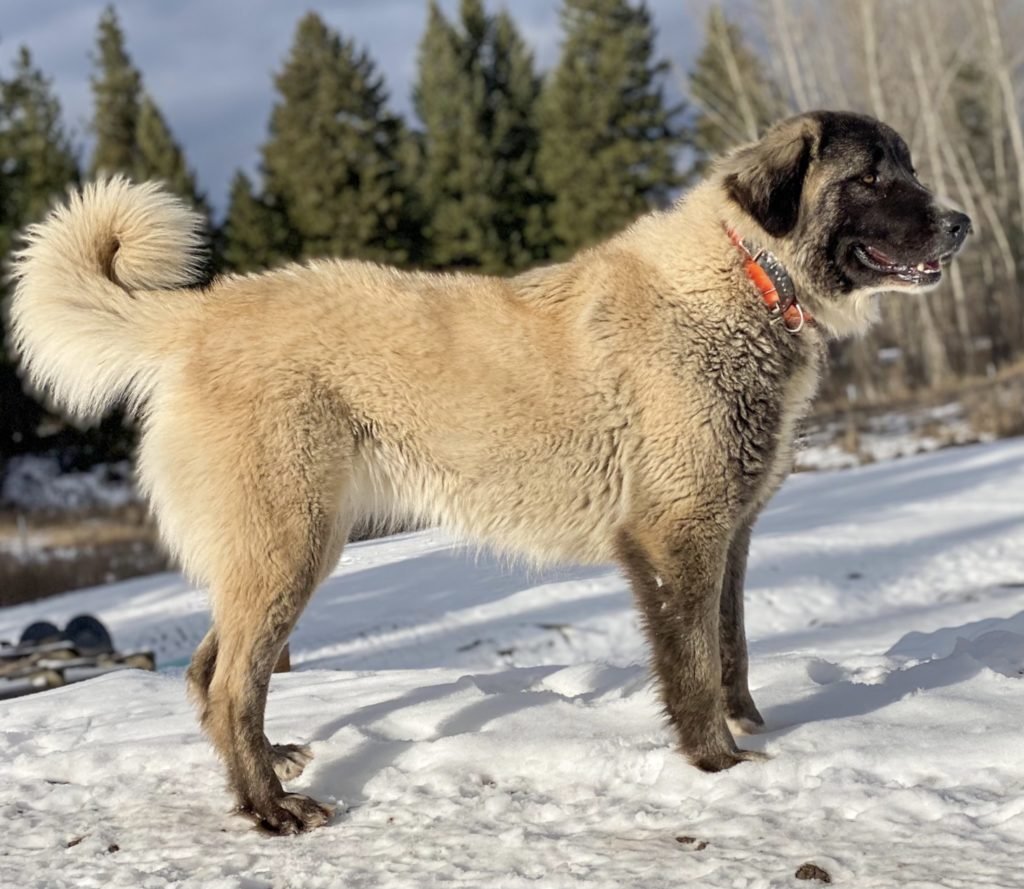 Registered Name: Karaboudjan's Skyfall at Northwest Guardians
AKC Anatolian Shepherd Dog
Registration: WS64706702 (AKC)
Sex: Female
Color: Gray Fawn 
DOB: March 16, 2019
Sire:  CH Shabazin Alp Arzlan
Dam:  GCH Karaboudjan's Moonfire Magick
Kennel: Karaboudjan Anatolians
Health Testing Results:
CHIC Number: 158956
PennHIP: .11/.18
OFA Hip: EXCELLENT
OFA Elbow: NORMAL
OFA Thyroid: NORMAL
OFA Patella: NORMAL
Severine was the first AKC Anatolian Shepherd to join the pack at Apex! She was selected as our foundation female because her lineage is rich in both working dogs and health testing clearances. Her dam is an AKC Grand Champion from some of the oldest lines in the US, and her sire is no longer living, but he was an outstanding example of the breed and a great ambassador for the Anatolian Shepherd. 
Severine came home from her breeder in San Diego, California in 2019. She was a bright eyed, bushy tailed pup with slightly fluffy ears. She had been through some puppy classes already, and she did great staying in a hotel on the trip home!
Upon her arrival in Montana, Severine took to the animals quickly. She didn't skip a beat with the pigs or the goats. 
As she has matured, Severine has gained ground in pack heirarchy and is our reigning queen! She takes her job very seriously and is very motivated to keep everyone safe.  
Severine gave us a beautiful litter of four pups on Christmas Eve, 2021! We kept back one of the females and the other three have moved on to living lives of purpose. We are so happy with the clients who materialized out of the universe to give our puppies their best lives.

Sevy is back to work and raising Penny to follow in her footsteps!