Registered Name: Karaboudjan's Gypsy Fire
AKC Anatolian Shepherd Dog
Registration: WS50807702 (AKC)
Sex: Male
Color: Gray Fawn with Dutch Markings
DOB: April 1, 2015
Sire:  CH Island Farm's Kensington 
Dam:  CH Sakarya It's a Charmed Life Shameran
Kennel: Karaboudjan Anatolians
Health Testing Results:
CHIC Number: 158953
OFA Hip: GOOD
OFA Elbow: NORMAL
OFA Patella: NORMAL
OFA Thyroid: NORMAL
Public OFA Results
Tanner's family of dogs includes a French, international Champion grandsire, multiple dams and sires of merit, and accomplished littermates and parents in both work and show drove our decision to bring him to Apex when he needed more of a job to do.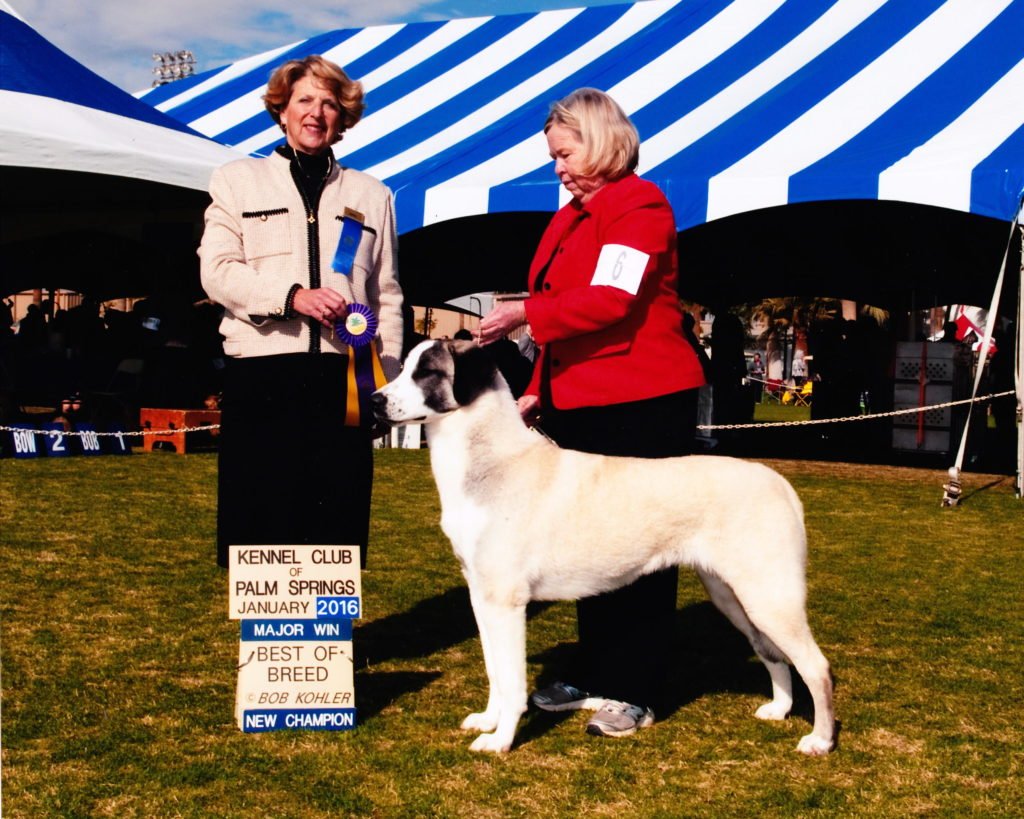 Tanner is a littermate brother to Ateş (MBIS MBISS GCHG *Gold* Karaboudjan's Bonfire of the Vanities) who was the first Anatolian to ever be awarded an AKC Best in Show. Ateş won Best of Breed at Westminster in 2017 & 2018. She was the #1 Anatolian in 2016, & #1 female in 2017, with numerous group placements. Ateş is also the very 1st Anatolian in the history of the breed to be awarded an AKC Best in Show on November 3, 2018.
Tanner took to the children and animals right away! After living as a family pet for five years, getting some show points, and guarding a suburban property with toy breed dogs, he wanted a bigger challenge. Welcome to Montana, buddy! Our predator load is definitely on a different level than California and New Mexico. 
Tanner is a great asset outside, and he still enjoys coming in to hang out when we invite him in.