The Grizzly and the New York Times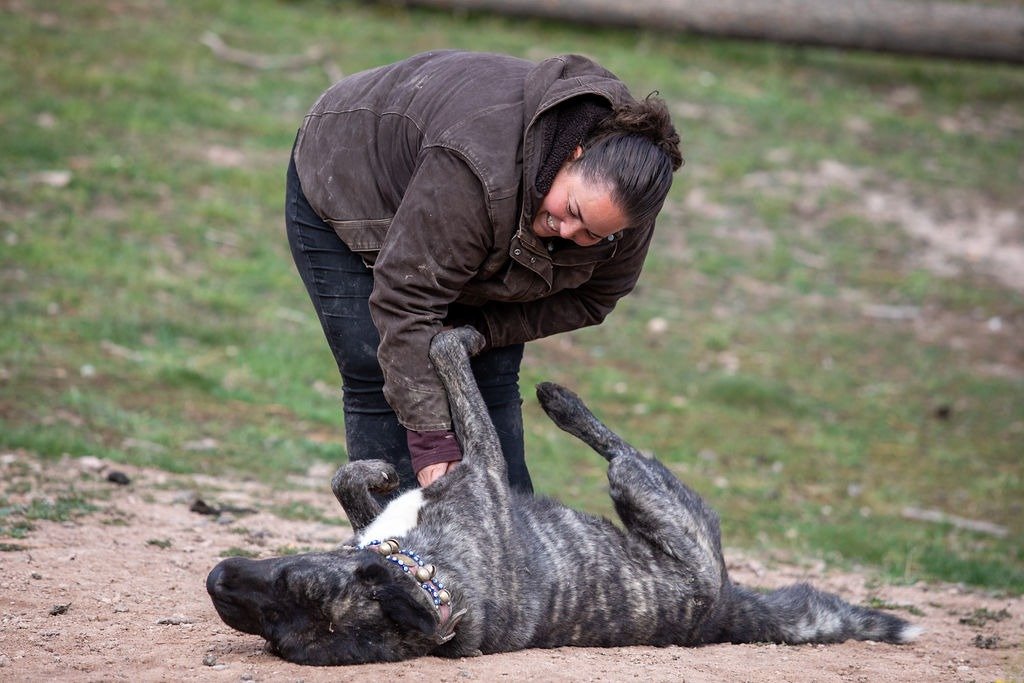 The Grizzly Bear
What a Fall it has been…

In the first week of August, we had a new experience! A young grizzly bear (no, not a cinnamon black bear) found his way to our creek. He decided that this was a nice place to hang out for about 5 days. His visit did a few things.
First, the bear perturbed the dogs to see something that large within 200 feet of the front fence line. The dogs were more alert than usual for August. That level of activity is more common in October when the bears raise the pressure and consider coming into our pastures.

Second, the bear reports/photos alarmed a bunch of my neighbors who don't have LGDs for their birds/stock. It started some good conversations about bear safety. I discussed being bear aware, limiting draws and increasing property/outbuilding security protocols with multiple neighbors.
Third, thanks to our neighbor's doorbell camera photos, US Fish and Game finally verified the presence of grizzlies in the Ninemile Valley. Locals have seen sign of the grizzlies since before 2020, but the official confirmation is nice to have. Mostly, I'll use this confirmation whenever a random person tries to tell me that I don't know what a Grizzly looks like and it "Must've been one of them cinnamon black bears." No, sir.
Maintaining Security
So will I change anything due to the grizzly bears in the neighborhood? The short answer is "No, not really." The dogs were effective in keeping that bear away from the property lines, and that's their job. I see no reason to fix what is working. Jyn and Severine confronted a bear this week. Both girls are sore but intact. Just part of their job here.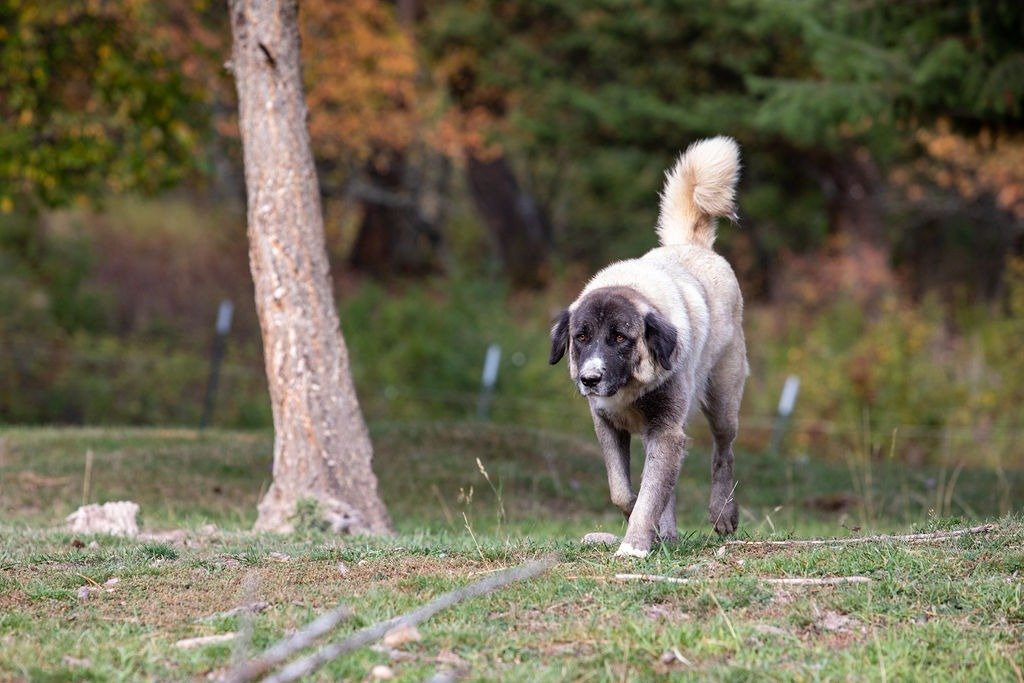 The New York Times
About a month after the grizzly left our area, Jim Robbins contacted me to meet our dogs and talk about how they work. He came to the property, met the dogs and interviewed me about them. I am the opening interview in the New York Times article. The article is about how the increasing grizzly bear populations in Montana and our neighboring states are impacting the lifestyles of the humans who live here. There are multiple ways in which we all can adapt to an increasing predator score; our favorite option is the livestock guardian dogs.
Special Thanks
I have to say a special thank you to the two men who made this opportunity happen:
I am so grateful for Jim Robbins, the New York Times journalist for contacting me about this article and giving me the opportunity to share my message with a wider audience than usual.
And to John Stember, the photographer who captured these beautiful photos of the dogs for the article and my use, thank you so much! I hope you are both enjoying the fall in Montana.
Moving Forward
The publicity of the New York Times article provided many inquiries for puppies and also support for livestock guardian dogs we didn't produce. I have been happy to help! If you have emailed, filled out a contact form, or applied for a puppy in the last month, you should have heard from me by now. If not, it's possible I missed you on accident! Please reach out again, and I will get back to you.
If you're interested in learning more about LGDs, check out our Introduction to Livestock Guardian Dogs online course. Use the code NYT for a discount through 11/30/23!
Interested in an Apex puppy for your stock or family? Please visit our puppies page. It will give you all the information you need about how our puppies are raised, placed, and supported long term, plus how to get on the waitlist, take the Apex Puppy Prep course, and more!